Nock your arrows and prepare for battle with the Deepwood Archers Unit Expansion for Runewars Miniatures Game!
The Deepwood Archers Unit Expansion includes eight Deepwood Archer Figures and two plastic infantry movement trays, enough to field a unit of Deepwood Archers or add on to the units found in the Latari Elves Army Expansion, as well as five upgrade cards.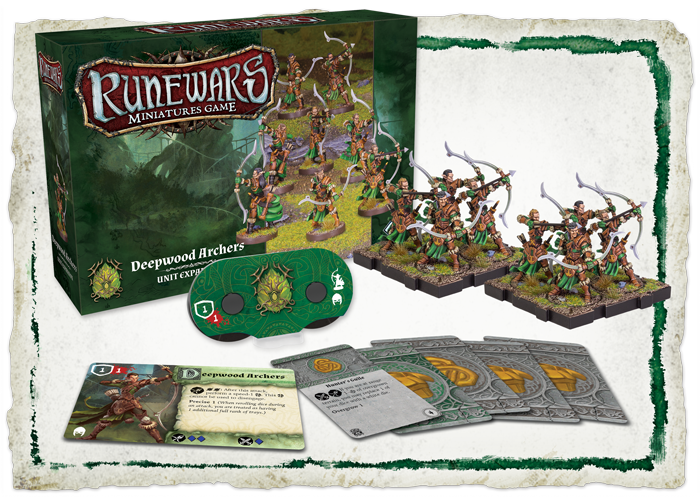 Upgrades
Edit
Ad blocker interference detected!
Wikia is a free-to-use site that makes money from advertising. We have a modified experience for viewers using ad blockers

Wikia is not accessible if you've made further modifications. Remove the custom ad blocker rule(s) and the page will load as expected.